Club Birthday is a special My Scene webisode. It is part of the Club Birthday line.
Nolee's sixteenth birthday is coming up soon, so the rest of the gang (boys and girls included) are planning her a big surprise Sweet 16-party. However, planning the event did have some problems along the way. For example, Barbie (a self-described "Party Queen" who did a majority of the planning for Nolee's party) reveals that the first problem was with the dress she and the other girls got for Nolee as her outfit for the party:
Madison calls Barbie on her cellphone and reveals that the company they ordered the dress from gave them the wrong one. Since it's obviously way too late to just go out and buy another dress to replace the one they got by mistake, Barbie sends Chelsea (a self-described "Funky Fashion Designer") over to totally redesign the dress into something much more fashionable--and Chelsea does just that, with Madison expressing amazement that it's actually the same dress.
Barbie expresses amazement that Madison (a self-described "Shopping Superstar") was able to get everything on Nolee's birthday-wish list. Madison says that she had a lot of fun shopping for Nolee, so it was no real trouble for her, but admits that there was no way that any of them could top what Nolee's parents got her for her birthday.
While they're setting up for Nolee's birthday party, Madison reveals to Barbie and Chelsea that Nolee's parents got her a car as their birthday present to her--they start talking about how Nolee's going to be surprised by not just the party, but by the car her parents got her.
The girls then help get Nolee ready, first by giving her the dress they bought her and some of the presents that Madison had gotten. They take Nolee to the party, where they all have tons of fun and Nolee opens up the rest of her presents. When it's just Nolee and the rest of the girls left at the party, Barbie and the others reveals the car that Nolee's parents got her for her birthday.
The episode ends with the four girls riding off in Nolee's new car.
Characters
Edit
Next episode
Edit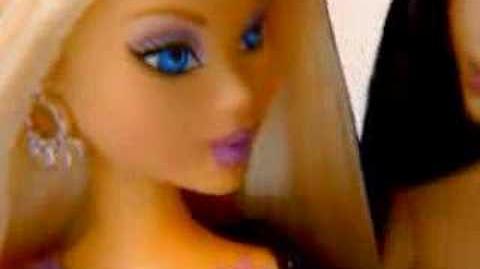 Ad blocker interference detected!
Wikia is a free-to-use site that makes money from advertising. We have a modified experience for viewers using ad blockers

Wikia is not accessible if you've made further modifications. Remove the custom ad blocker rule(s) and the page will load as expected.