Shopping Spree is a My Scene Webisode. It's part of the Shopping Spree Product line.
The girls are going out on a major shopping spree with the boys, Barbie at Levi's, Madison at Aldosoles, and Nolee at Sephora, but when the boys are going to the food court, the girls meet a new friend, Nolee's friend, Kenzie! They head to Kenzie's cart where she sells perfume and accessories. They spot a bag on the floor, and Kenzie explains to them that it's a Chelsea handbag that she bought at a fleamarket. When she actually meets Chelsea, the 6 girls laugh.
Characters
Edit
This is Kenzie's debut appearance.
Next episode
Edit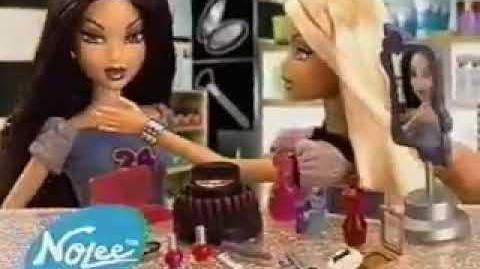 Ad blocker interference detected!
Wikia is a free-to-use site that makes money from advertising. We have a modified experience for viewers using ad blockers

Wikia is not accessible if you've made further modifications. Remove the custom ad blocker rule(s) and the page will load as expected.